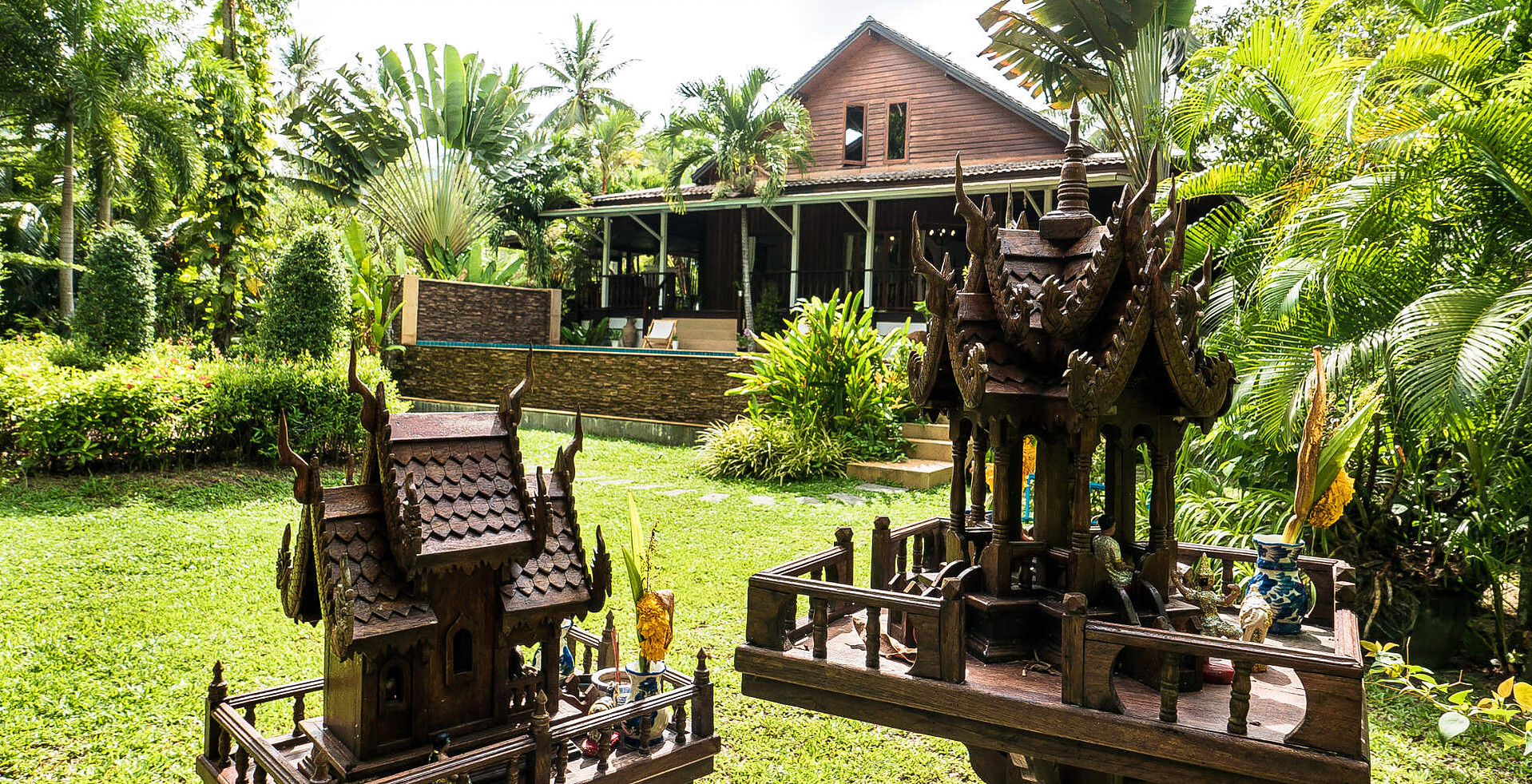 Our venue for the retreat is the beautiful The Yoga House in Koh Phangan, a down to earth luxury retreat center with a very calming, magical energy and atmosphere.
With its natural surrounding and intimate setting, The Yoga House is a perfect place for yoga, meditation and personal expansion. At the same time it is ideal for relaxing, taking time out, and experiencing Koh Phangan's special atmosphere.
Although private and secluded, The Yoga House is only afew minutes from Koh Phangan's main beaches, villages and the main town.
​
Features
Beautiful luxury accommodation with AC and dailyhousekeeping
Spacious living room to relax
Internet access
Private swimming pool in tropical garden
Stunning Yoga Shala with wonderful atmosphere
Free purified water available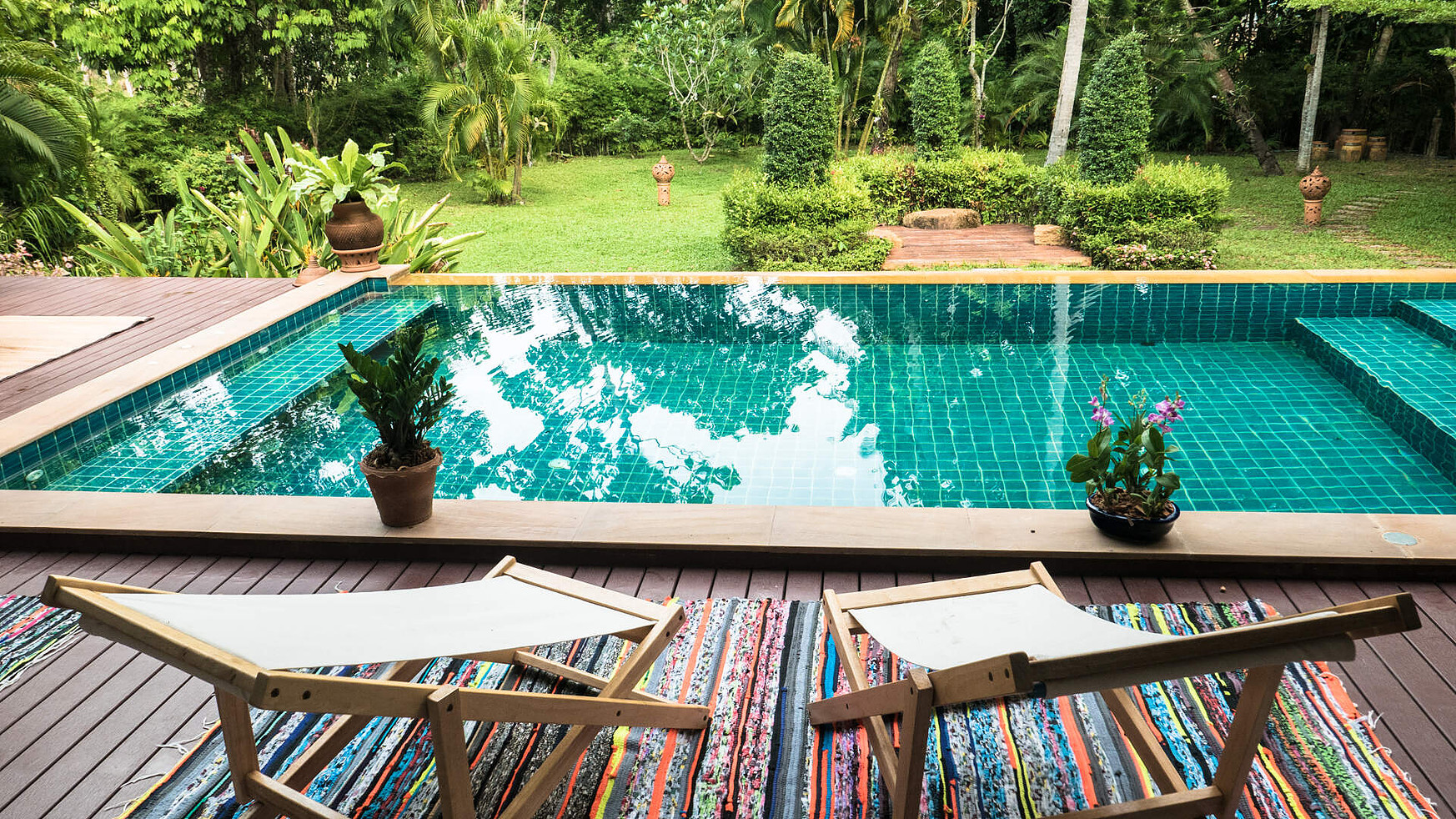 Practice
Yoga, Pranayama, meditation and chanting takes place in the stunning Yoga hall.
The Yoga House is known for its amazing Yoga Shala where moments of deep connection and bliss are guaranteed.
Relax
Enjoy relaxing at the beach or the private swimming pool surrounded by green in the tropical garden at The Yoga House to refresh yourself.
Chill-Out
Don't miss the chance to chill in the large, comfortable living area with many intimate niches and places to hang around, socialize or to just be with yourself and reflect.
This spacious living area is surrounded by a wide wooden balcony overlooking the beautiful garden and river.
Sleep
The Yoga House has six spacious, beautifully decorated bedrooms. All rooms have air conditioning. Some rooms have an en suite bathroom* and others share a bathroom.
* Rooms with private bathroom will be given on a first comes first served basis.
Meals
The whole retreat will be served with healthy and nutritious vegan breakfast buffet and dinner. The Yoga House will be offering delicious locally grown fruit and vegetables that encourages the Yoga practice.
There is also an excellent Thai restaurant (Thai and Western food) right across the Yoga House in case you would like to have lunch there and also for people who would like to stay in the neighborhood and come for Yoga only.
Neighbourhood
The Yoga House is located in the center of the island, a 5 minute drive to the main town Thong Sala where the pier and all major facilities (banks, shopping, supermarkets, spa salons etc.) are located. It is a 10 minute drive to many beautiful beaches, and the biggest waterfall in Koh Phangan is only 1.5 km away. The Yoga House is surrounded by a palm tree forest and bordered by a small lake, which makes it a very peaceful and serene environment for your stay.
Address
The Yoga House
+66(0)95 536 5002
53 / 7 Moo 2 Ban Nai Suan, Koh Phangan, Surat Thani, Thailand